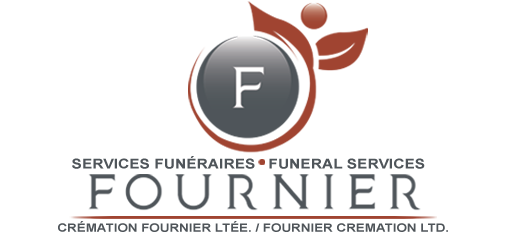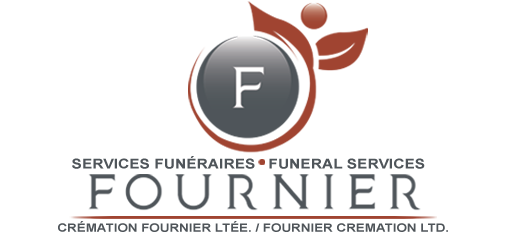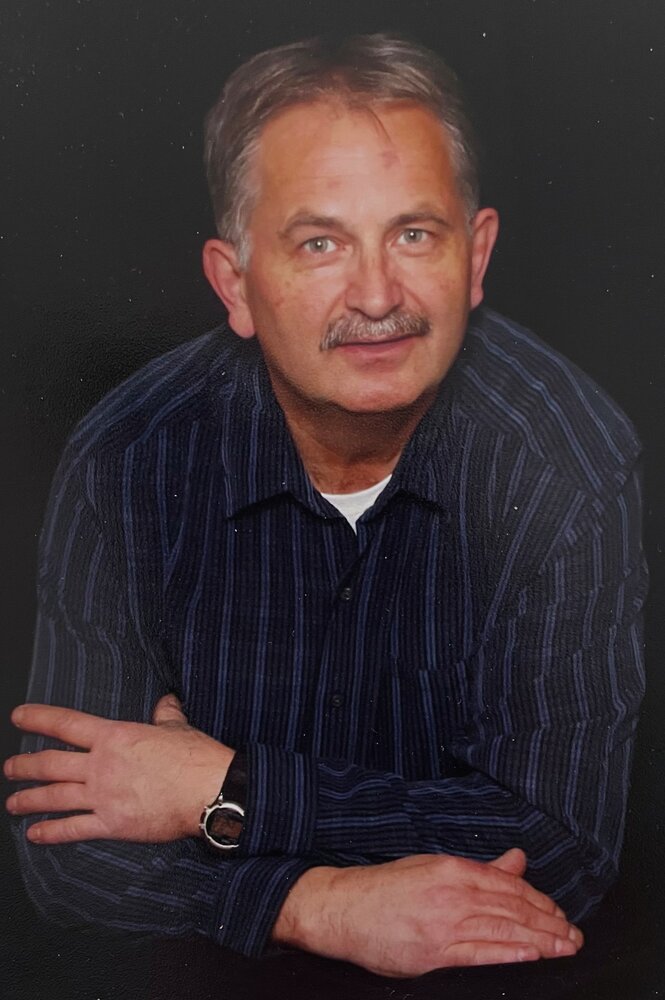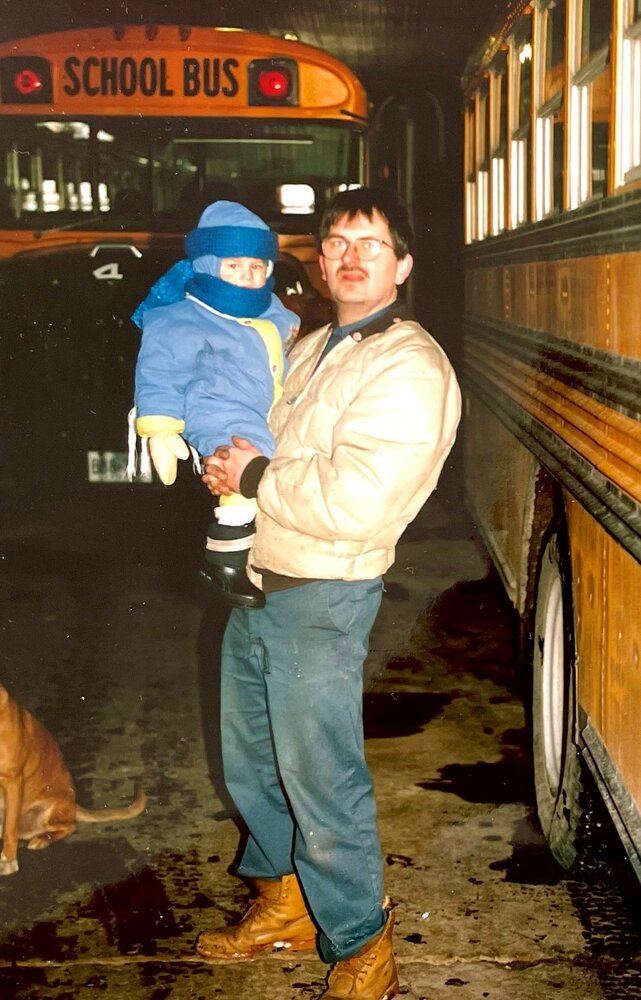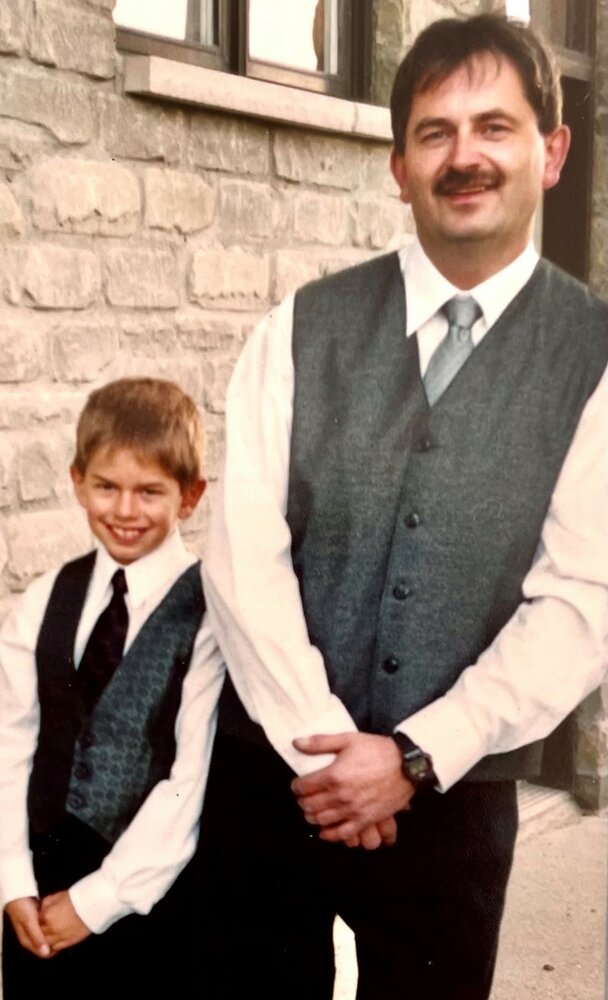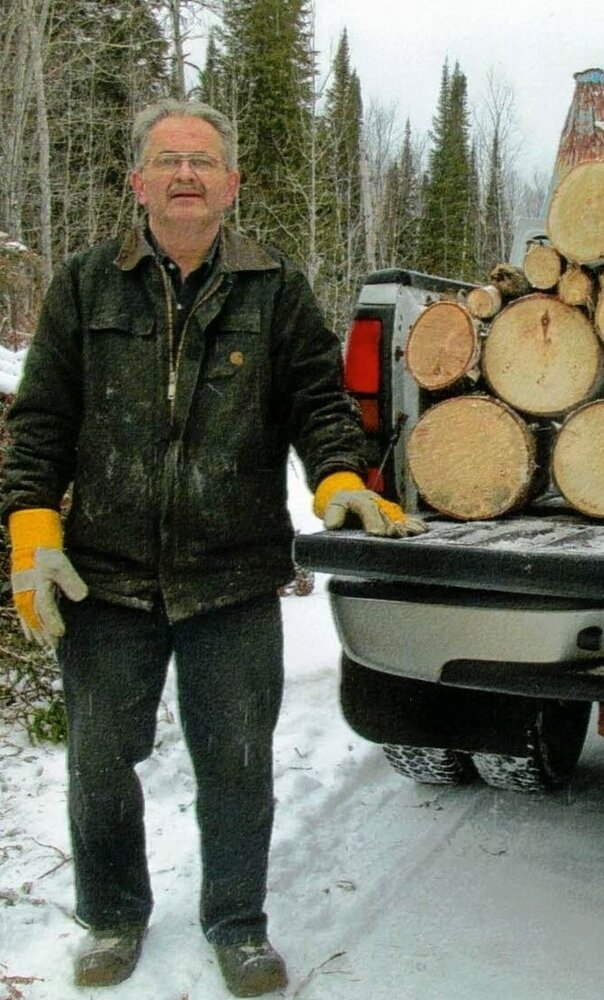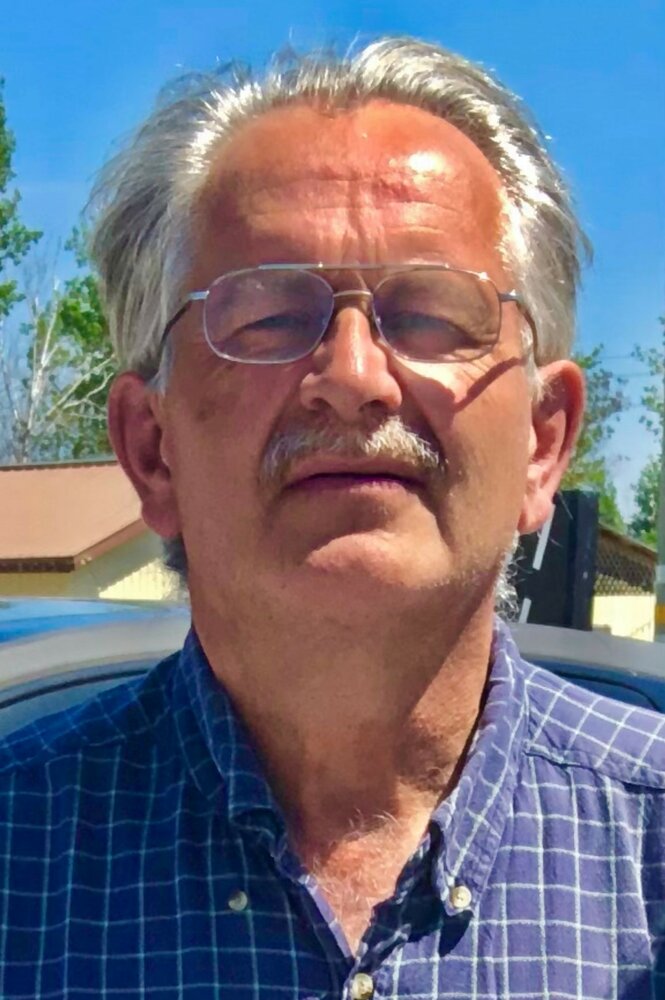 Obituary of Steve Bubnick
Tribute to Steve
Feb 6, 1959 - Feb 6, 2022
We, the Bubnick family, are profoundly saddened to announce the unfortunate, untimely passing of Stephen's father, and our brother Steve (Stephen Nickolas Gorden Bubnick), on Sunday Feb. 6, 2022, on his 63rd birthday.
Steve passed peacefully in his sleep at his home. Steve was born and raised in Hearst, and was a life time resident of Hearst. He attended Clayton Brown School, Hearst High School and Confederation College in Thunder Bay.
Steve was the heart and soul of our Bubnick family. From a young age he was always involved in the family business: Alexander Bubnick & Sons, then Bubnick's Bus Service. He became the sole owner/operator. Steve would have laughed at the title "entrepreneur." Steve strengths were his "hands-on" skills: being a mechanic of any type of engine, from coaches, buses, backhoes, trucks, cars, outboards, skidoos, motorcycles, to his sturdy chainsaw, & much more. He also provided heavy equipment services & rentals. He was a skilled driver, a carpenter (he built his cottage), a plumber, an electrician, a 'jack-of-all-trades', and a cook & bottle washer. He had many projects on the go and the list never ended.
Steve's pride and joy was his son, Stephen Jr. Being a single parent, there were many sacrifices, but not to him. He was an exceptional father. With help from Baba, Giddy, aunts and uncles, Stephen Jr grew up to be a great source of pride for Steve. They were "2 peas in a pod" - learning life together, going everywhere together. Stephen Jr could drive the back hoe, when his friends were mastering their bikes. Steve was an honest, hard working, generous man with a great sense of humour (though dry), who enjoyed the simple but important things in life … like sharing a morning and evening coffee with his buddies, heating a building with wood he felled/cut/hauled/spilt,... cleaning the perfect driveway,... hearing the purr of a smooth running engine that he repaired, sharing a great home cooked meal with family/friends, quiet cottage time, etc. His other favorites are a good chocolate bar/Pepsi/hamburger/cabbage rolls/perogies/potatoes (any kind)/butter tarts, his '67 Chevelle, a good flashlight, the Toronto Maple Leafs, good music & his chainsaw. And, not to forget, the next new refurbished truck. Another big pastime of Steve's was puttering, organizing and working on projects at the farm.
Can you guess what Steve's favourite color was? Yes, "navy"; he had an enviable wardrobe of the same work shirts & pants!
He will be missed immensely by those who knew him. He was so important to all of us. He was an exceptional person in his own way, even though he never thought that. He was devoted to his personal causes. Everything & everyone were a priority, but himself. His aches & pains didn't slow his determination. We are all proud to call you: my father, our brother, our brother-in-law, our friend, our respected business associate.

Steve was predeceased by:
Paternal Grandparents: Stephan & Sophia Bubnick of Bradlo; immigrated from Russia.
Maternal Grandparents: Nykola & Eudokia Sawryga of Hallebourg; immigrated from the Ukraine.
Parents: Alexander (2004), and Mary Bubnick (2011) - Hearst.
Eldest infant brother: Michael - (1952) - Hearst.
Infant nephew: Anthony Michael - (1984) - Vancouver
Brother-in-law: Francois Baron - (2020) - Edmonton.
Survived by his son - Stephen Jr Bubnick of Hearst.
Survived by 4 Siblings - Susanne (Wayne Suni - Thunder Bay), Robert (Pat -Saskatoon),
Judy (Edmonton), & Don (Edmonton).
Since this chapter of Steve's life has ended so abruptly, we would appreciate if anyone who knew Steve, would help to continue his legacy, by keeping Steve's memories alive with Stephen Jr - share photos, stories, favourite mementos,... As the saying goes - "It takes a village to raise a child". Any kind gestures given to his son will definitely be appreciated by Steve, and the Bubnick family. And we're sure Steve will put in a good word with 'you know who'!
THANK YOU to all our family & friends from near & far, for all the love & support given/sent to us. We would like to thank his friends Ray & Doug who checked on him that morning; to Jim for the 'wood heat'; to Yannick for the 'muscle'; to Joel, Emilien and Mario for keeping our driveways clean. You are the best, after Steve! There are many other family & friends to thank; we are only mentioning a few -Joel/Katrine, Alexandre/Danika, Niko/Mireille, Maxime/Karine, Patrick/Jessica, Nathan, Florence, Fanny, Mark/Wendy, etc. To everyone, your kindness won't be forgotten.
THANK YOU to Fournier's Funeral Services.

We are truly caught off guard by Steve's passing. One word describes him: "GOOD". He asked for nothing. He was genuinely good!
Steve, enjoy your early Retirement - you so deserve it! We miss you more than we can express. We will keep the fire going for you! Till we meet again.

We love you always Steve ~ you will be in our "eternal memory".
Russian - "Vechnaya pamyat".
Ukrainian - "Pachnaya pamyat".
Sincerely - Stephen Jr, Susanne, Robert, Judy & Don.

A service will be held at a later date. We will keep you posted on the date and time.
Hommages à Steve
6 Février 1959 - 6 Février 2022
Nous, la famille Bubnick désirons vous annoncer le décès prématuré, du père de Stephen, aussi connu en tant que notre frère Steve (Stephen Nickolas Gorden Bubnick), le dimanche 6 février 2022, lors de son 63e anniversaire. Steve est né à Hearst et y a vécu toute sa vie. Il est allé à fréquenté l'école Clayton Brown, l'École Secondaire de Hearst et le
Confederation College à Thunder Bay.
Steve était le coeur de notre famille. Il travaillait au sein de l'entreprise familiale dès son jeune âge : Alexander Bubnick & Sons, puis Bubnick's Bus Service. Il est devenu l'unique propriétaire et opérateur. Steve aurait trouvé son titre "d'entrepreneur" amusant.
Les forces de Steve étaient ses aptitudes manuelles: il pouvais réparer tout type de moteurs, autant d'autobus que loadeurs, camions, automobiles, bateaux, motoneiges et motocyclette, la scie à chaine et plus. Il offrait aussi son expertise en machinerie lourde ou en location. Il était un bon conducteur, ouvrier (il a bâti son propre chalet), plombier, électricien, et homme à tout faire. Il avait toujours un nouveau projet en branle et sa liste était à n'en plus finir. La joie et la fierté de Steve était son fils, Stephen Jr.
Être un père célibataire demande beaucoup de sacrifices mais pas à ses yeux. Il était un père exceptionnel. Avec l'aide de Baba, Giddy, des tantes et d'oncles, Stephen Jr a grandi tout en devenant une grande source de fierté pour Steve. Ils étaient comme "deux doigts de la même main", apprenant à propos de la vie et allant partout ensemble. Stephen Jr était capable de conduire un loadeur en même temps que ses pairs apprenaient à pédaler à vélo. Steve était un homme honnête, travaillant, généreux qui possédait un bon sens de l'humour (quelque peu pince sans rire) qui appréciait les petite choses importantes de la vie … tel que partager un café le matin et le soir avec ses amis, faire un feu avec du bois qu'il a coupé, fendu et transporté,... nettoyer son entrée,... entendre le son d'un moteur qu'il a réparé, partager un repas fait maison avec famille et amis, le temps paisible au chalet, etc.
D'autre de ses choses préférées étaient une bonne barre de chocolat/Pepsi/ hamburgers/roulés au chou/perogies/patates /tartelettes au beurre, sa chevelle 1967, une bonne lampe de poche, les Maple Leafs de Toronto, de la bonne musique et sa scie à chaine, sans oublier son camion qu'il a restauré lui-même. Un autre passe-temps de Steve était de travailler à la ferme sur divers projets.
Pouvez-vous deviner la couleur préférée de Steve? Et oui, le bleu marin; il avait une garde-robe pleine de vêtements de cette couleur.
Il sera manqué immensément par ceux qui l'ont connu. Il était très important pour nous. Il a toujours été une personne exceptionnelle à sa manière, mème s'il ne le croyait pas. Il était dévoué à ses causes personnelles. Tous et chacuns étaient une priorité, il passait en dernier. Ses maux et douleurs ne l'arrêtaient pas. Nous sommes fiers de t'appeler mon père, notre frère, notre beau-frère, notre ami et notre associé respecté.

Steve fut précédé dans la mort par :
Grands-parents paternels: Stephan et Sophia Bubnick de Bradlo; immigrés de la Russie.
Grands-parents maternels: Nykola et Eudokia Sawryga d'Hallébourg;
immigrés de l'Ukraine.
Parents: Alexander (2004), et Mary Bubnick (2011) – Hearst.
Grand-frère: Michael (1952) – Hearst.
Neveu : Anthony Michael (1984) - Vancouver
Beau-Frère: Francois Baron - (2020) - Edmonton.
Il laisse dans le deuil: Stephen Jr Bubnick de Hearst.
Frères et soeurs: Susanne (Wayne Suni - Thunder Bay), Robert (Pat - Saskatoon), Judy (Edmonton), et Don (Edmonton).
Puisque la vie de Steve a terminé si soudainement, nous apprécieraient que les gens qui connaissaient Steve continuent à l'honorer en partageant avec son fils Stephen Jr des photos, anecdotes et objets… comme dit le dicton : « Ça prends un village pour élever un enfant ». Tout geste envers son fils sera apprécié par Steve et la famille Bubnick. Nous sommes persuadés qu'il en
glissera un mot à vous savez qui !
MERCI à toute la famille et amis, de loin ou de près, pour tout l'amour et le support qu'ils nous ont prodigués. Nous aimerions remercier Ray et Doug qui sont allés prendre de ses nouvelles ce matinée; remercier Jim pour le bois de chauffage, Yannick pour les gros bras; Joel, Emilien et Mario pour deneiger devant chez nous. Vous êtes les meilleurs (après Steve)! Il y a beaucoup d'autres familles et amis à remercier, nous n'en avons mentionnés que quelques-uns - Joel/Katrine, Alexandre/Danika, Niko/Mireille, Maxime/Karine, Patrick/
Jessica, Nathan, Florence, Fanny, Mark/Wendy, etc. À tous et à toutes, votre gentilesse ne sera pas oubliée.
MERCI aux Services funéraires Fournier.
Nous sommes abasourdis par le départ de Steve. Un mot le décrirait: « BON». Il ne demandait jamais rien de personne. Il était «véritablement bon» Steve, profite de ta retraite prématurée – tu le mérites tellement ! Tu nous manques plus que les mots ne peuvent l'expliquer. Nous allons garder le feu allumé pour toi !
À la prochaine. Nous t'aimons maintenant et pour toujours, Steve ~ Tu resteras à tout jamais dans notre "mémoire éternelle".
Russe - "Vechnaya pamyat".
Ukrainien - "Pachnaya pamyat".
Sincèrement - Stephen Jr, Susanne, Robert, Judy & Don.
Un service aura lieu à une date ultérieure. Nous vous tiendrons au courant de la date et de l'heure.
Share Your Memory of
Steve
Fournier Funeral Services
715 Edward Street, Box 1641 | Hearst, Ontario | P0L 1N0
705-362-4644
fourniercremation@hotmail.com
Website developed with assistance by